ENHANCED REPORTS with OptimalDX
We bring real meaning to your test results with our Functional Blood Chemistry Analysis Software. Using the latest in research and practice, patient's blood test biomarkers are interpreted using our ground-breaking analysis and logical methods. By combining a collection of rules, scoring, weighting, probability, uncertainty, and inference, we've produced the most powerful interpretive "Functional Health Report" available anywhere. The Blood Chem Software is truly in a league of its own.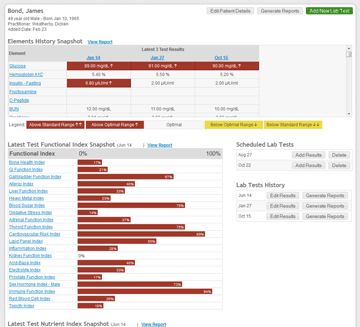 Your Patient Dashboard
Manage patient's details, view and add lab tests as well as schedule upcoming ones, using your Patient Dashboard.
In addition, learn what's most important with your patient based on their latest and past lab results with the following snapshots:
Elements History Snapshot
Functional Index Snapshot
Nutrient Index Snapshot
Top 5 Clinical Dysfunctions Snapshot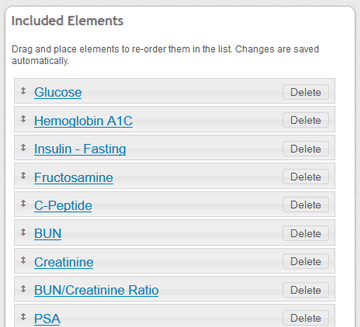 Create Custom Lab Profiles
Not all lab result sheets have the elements listed in the same order. Create your own unique lab profiles to use in the software – as many as you like. Choose from over 85 elements currently built into the software.
Dr. Weatherby's Male, Female, and CBC/Hematology panels are built-in to the software and ready to go anytime you want them.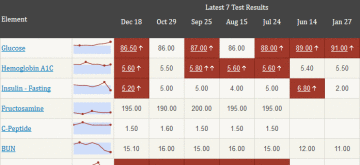 Track Change Over Time
Build a patient history as you continue to add new lab tests. Easily monitor and report improvement over time and see that your protocols and treatments are working and your patient is moving in the right direction.